Flea Games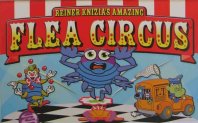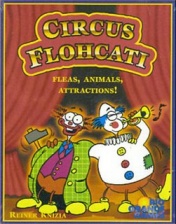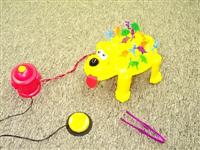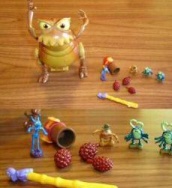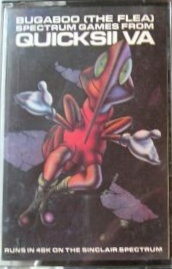 Tiddly Winks
The game we all know by the title "Tiddly Winks" is known in other countries as "the game of the flea" or "jumping flea". Players take turns to flip plastic disks into a pot.
Recent Games
Reiner Knizias Amazing Flea Circus is a game involving cats, dogs, a range of performing fleas and the animal catcher. The player with the most cats and dogs at the end is the winner.
Circus Flohcati is a card game also by Reiner Knizia but this time with no plastic animals so the winner is the one with most points.
Fleas on Fred and No Fleas on Fred are games like "Bucaroo" where fleas have to be placed onto Fred the dog. This game has been recently re-released with a hairier dog
PT Flea a Polly Pocket set that opens up to reveal the acts including a cannon and a tightrope act.
Computer Games
In a similar manner to films and books, computer games also like to use the Flea Circus as a mysterious or sinister plot device.
Catz 4 virtual pets and a flea game
A collection of Pre School Games CD-Romuald containing a Flea Circus
Although no fleas present, Relic's Impossible Creatures has a Insect Invasion add-on.
The City of Lost Children film is also available as a game for the Playstation.
Bugaboo (The Flea) was available from Quicksilva for the Spectrum Computer.
Touch Detective for the Nintendo DS has a Flea Circus
Flea Soft Toys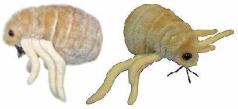 Flea soft toys and other critters and diseases can be bought online from Giant Microbes, they only provide a cat flea at the moment but if you email their suggestion address they might think about expanding their range. You might even want some black death to go with your flea.
Online Games
Flea Circuses also exist in the form of online games, here are a few of them.
Historical Games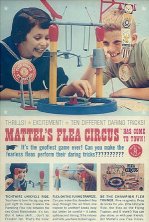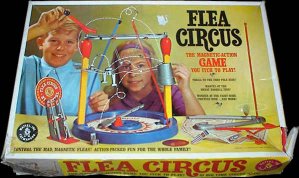 Back in the 1960s Mattel brought out a Flea Circus game. For details of this game and others see Sams Toybox and ToyAdz. Several of these games have appeared for sale on Ebay.